---
It is not too late to see this exhibit.
---
Zoom in and chat with friends. Click here to join on Friday morning or check the link on our calendar.
---
Need Books? We Can Now Help!
We have received the okay from the Peacham Emergency Response Team that we may now deliver materials to those Peacham residents who request them. No interlibrary loan requests can be filled at this time. We will fill requests once per week. We are delivering so that you do not need to leave your home during the Stay at Home / Stay Safe declaration.
Those without internet access will be given first priority. Contact us by phone: 802.592.3216 or email.
Requests received before Thursday 9:00 am will be delivered that day. You will be contacted about details (how to find your house, where to leave the books, etc.).
We can also do "grab bags". Ask us for 10 picture book or 8 easy readers or 6 gardening books or 4 mysteries or 2 non-fiction philosophy books – or anything in between.
---
How many households in Vermont have responded to the Census?





Response Rates:
National 51.0%
Vermont 41.7% (46th in the nation)
Caledonia County 35.3% (8th of 14 counties)
Peacham 18.5%
School lunches. Plans for highways. Support for firefighters and families in need. Census results affect your community every day. Vermont receives around $2.5 billion dollars in Census guided federal funds, that works out to about $3,963 per person. Making sure we count of every person in Vermont during this 2020 Census matters a lot.
C'mon Peacham! Fill out your census form here. It takes less than 10 minutes!
---
---
As seen on TV…..
This week you may see some very short television spots on WCAX, about free services offered to ALL Vermonters through their library. Today we feature links to various genealogical resources in the state, including free access to Ancestry.com for Vermont records. 
Genealogy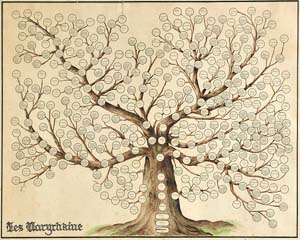 Vermont State Library Resources
Vermont residents can research Vermont birth, marriage, and death records from 1909-2008 on Ancestry.com for free if they first sign up for a MyVermont.gov account.
Additional Recommended Resources
Vermont Specific Research
The Vermont Historial Society maintains a list of places to find Vermont genealogy information.
The Vermont State Archives houses a large collection specifically related to Vermont history useful for genealogy research.
The Vermont Genealogy Library has a wide range of resources, classes, and assistance for researching ancestry.
Family Search contains some, but not all, Vermont birth, marriage, and death records in the state registry from 1760-2003.
Genealogical Society of Vermont can assist you in your Vermont-specific searches.
The list of Vermont Town Clerks can help you know who to contact in order to find local records.
Vermont Newspapers on Newspapers.com
The Vermont Department of Libraries has partnered with the Vermont State Archives and Records Administration (VSARA) to provide access to Vermont newspapers though Newspapers.com. These Vermont titles are freely available to Vermonters as part of the agreement. There are now over 1 million pages of Vermont newspapers available. Although some of the Vermont content on Chronicling America is duplicated, there are hundreds of thousands of pages that are unique to Newspapers.com. Because Newspapers.com uses the same standards as Chronicling America for digitization and indexing, these scans and metadata are of the highest quality. This really is a great resource.
How to access Vermont titles on Newspapers.com:
To sign up for Newspapers.com access, you must create a free MyVermont.gov account.
To do so, visit MyVermont.gov.
Once there, create a new account: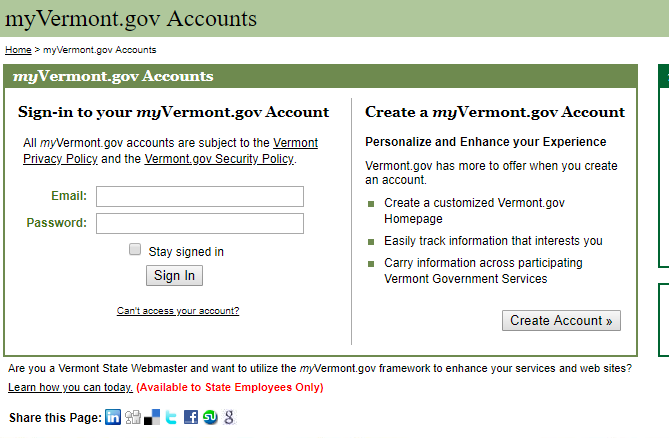 3. After creating your account, you will need to add your personal profile and contact information by clicking through on the right of the page. This is how you are verified as being a Vermont resident.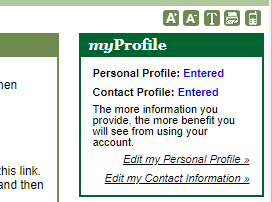 4. Once you have those updated, you will see in the center of the page a section called "Featured Item." In that section you shuld see a link to Newspapers.com. Note that you will also have access to Vermont vital records, a very useful tool when doing research.

5. Click through to Newspapers.com to begin searching Vermont titles: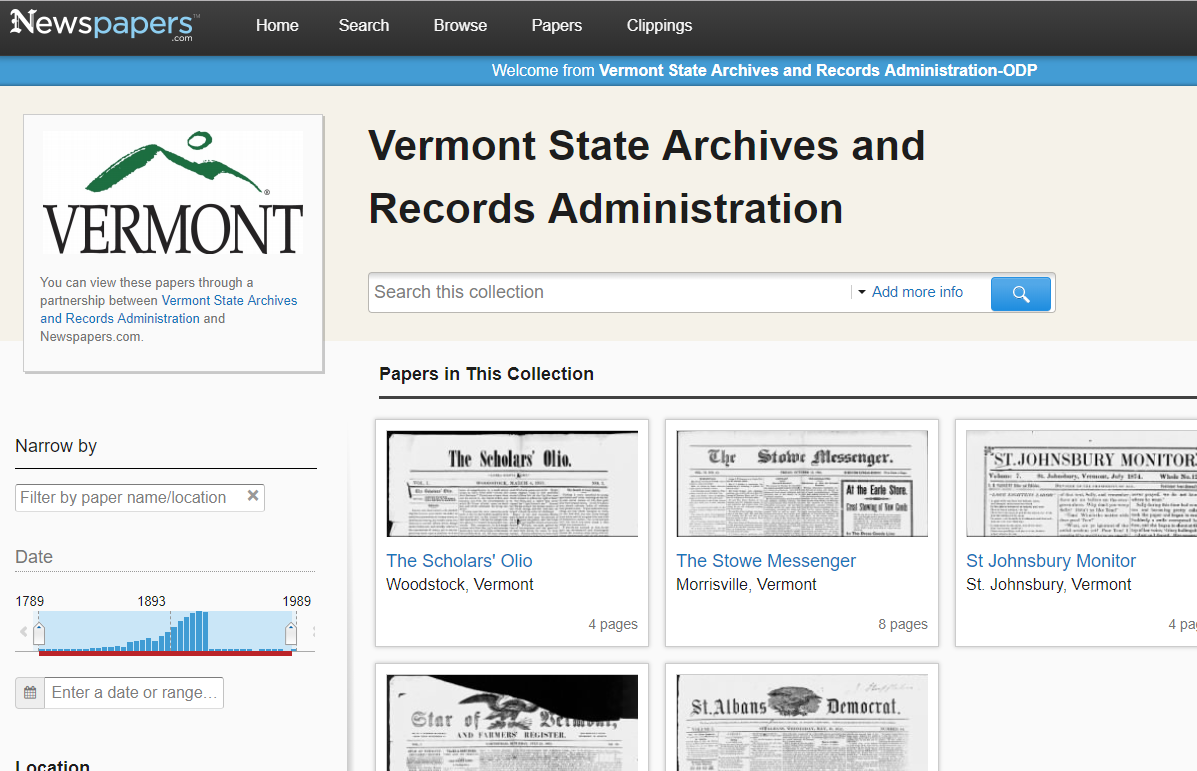 Search titles or topics. Best of luck with your research!