Here are some of our new books. If any look interesting to you, send an email to circ@peachamlibrary.org to request your choice!
When Mallory Blessing's son, Link, receives deathbed instructions from his mother to call a number on a slip of paper in her desk drawer, he's not sure what to expect. But he certainly does not expect Jake McCloud to answer. It's the late spring of 2020 and Jake's wife, Ursula DeGournsey, is the frontrunner in the upcoming Presidential election.
There must be a mistake, Link thinks. How do Mallory and Jake know each other?
Flash back to the sweet summer of 1993: Mallory has just inherited a beachfront cottage on Nantucket from her aunt, and she agrees to host her brother's bachelor party. Cooper's friend from college, Jake McCloud, attends, and Jake and Mallory form a bond that will persevere — through marriage, children, and Ursula's stratospheric political rise — until Mallory learns she's dying.
Based on the classic film Same Time Next Year (which Mallory and Jake watch every summer), 28 Summers explores the agony and romance of a one-weekend-per-year affair and the dramatic ways this relationship complicates and enriches their lives, and the lives of the people they love.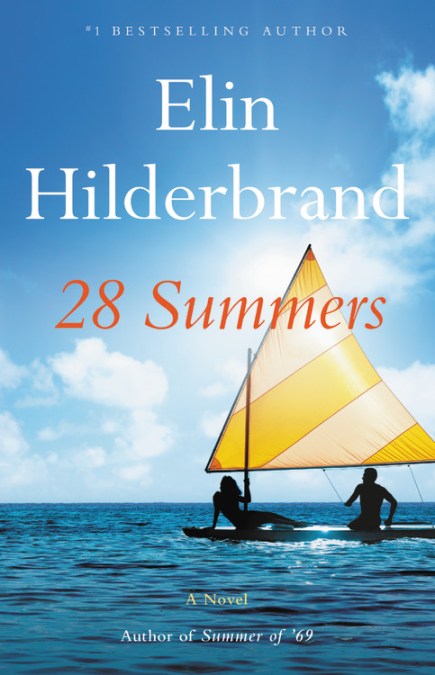 ---
"There is the mammal way and there is the bird way." But the bird way is much more than a unique pattern of brain wiring, and lately, scientists have taken a new look at bird behaviors they have, for years, dismissed as anomalies or mysteries –– What they are finding is upending the traditional view of how birds conduct their lives, how they communicate, forage, court, breed, survive. They are also revealing the remarkable intelligence underlying these activities, abilities we once considered uniquely our own: deception, manipulation, cheating, kidnapping, infanticide, but also ingenious communication between species, cooperation, collaboration, altruism, culture, and play.

Some of these extraordinary behaviors are biological conundrums that seem to push the edges of, well, birdness: a mother bird that kills her own infant sons, and another that selflessly tends to the young of other birds as if they were her own; a bird that collaborates in an extraordinary way with one species—ours—but parasitizes another in gruesome fashion; birds that give gifts and birds that steal; birds that dance or drum, that paint their creations or paint themselves; birds that build walls of sound to keep out intruders and birds that summon playmates with a special call—and may hold the secret to our own penchant for playfulness and the evolution of laughter.

Drawing on personal observations, the latest science, and her bird-related travel around the world, from the tropical rainforests of eastern Australia and the remote woodlands of northern Japan, to the rolling hills of lower Austria and the islands of Alaska's Kachemak Bay, Jennifer Ackerman shows there is clearly no single bird way of being. In every respect, in plumage, form, song, flight, lifestyle, niche, and behavior, birds vary. It is what we love about them. As E.O Wilson once said, when you have seen one bird, you have not seen them all.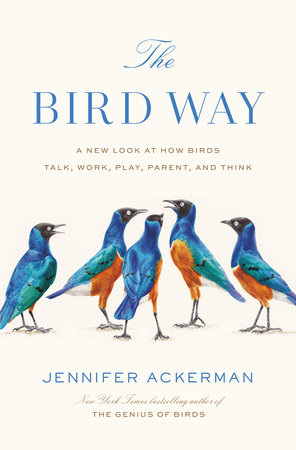 ---
In Writing Wild, Kathryn Aalto celebrates 25 women whose influential writing helps deepen our connection to and understanding of the natural world. These inspiring wordsmiths are scholars, spiritual seekers, conservationists, scientists, novelists, and explorers. They defy easy categorization, yet they all share a bold authenticity that makes their work both distinct and universal.
Part travel essay, literary biography, and cultural history, Writing Wild ventures into the landscapes and lives of extraordinary writers and encourages a new generation of women to pick up their pens, head outdoors, and start writing wild.
Featured writers include Dorothy Wordsworth, Susan Fenimore Cooper, Gene Stratton-Porter, Mary Austin, and Vita Sackville-West.  Nan Shepherd, Rachel Carson, Mary Oliver, Carolyn Merchant, and Annie Dillard. Gretel Ehrlich, Leslie Marmon Silko, Diane Ackerman, Robin Wall Kimmerer, and Lauret Savoy. Rebecca Solnit, Kathleen Jamie, Carolyn Finney, Helen Macdonald, and Saci Lloyd. Andrea Wulf, Camille T. Dungy, Elena Passarello, Amy Liptrot, and Elizabeth Rush.
---
Seven Days in Summer is a sparkling novel about the love that brings family and friends to the same beach house year after year, and the secrets that may drive them apart.

A busy mom of twins, Liv is looking forward to a week at the Beach Hut—even if she feels that something's not right between her and Matt. She's sure he's just too busy at work to join them on their summer holiday, not that he wants time alone.

Baz, her father-in-law, loves having his family stay by the sea; but when an unexpected guest arrives, he finds himself torn between the past and the future.

Still reeling from a breakup, all Sofia wants is a quiet summer—until she meets Baz and her plans are turned upside-down.

And back home, Matt might be missing Liv and the children, but when an old friend appears he finds himself distracted. What does she know about his family's past that she's not letting on?

With this poignant family tale from the master of the ensemble, Marcia Willett's unforgettable characters will win the hearts of all readers.
---
On their first night in Paris, the Gamaches gather as a family for a bistro dinner with Armand's godfather, the billionaire Stephen Horowitz. Walking home together after the meal, they watch in horror as Stephen is knocked down and critically injured in what Gamache knows is no accident, but a deliberate attempt on the elderly man's life.
When a strange key is found in Stephen's possession it sends Armand, his wife Reine-Marie, and his former second-in-command at the Sûreté, Jean-Guy Beauvoir, from the top of the Tour d'Eiffel, to the bowels of the Paris Archives, from luxury hotels to odd, coded, works of art.
It sends them deep into the secrets Armand's godfather has kept for decades.
A gruesome discovery in Stephen's Paris apartment makes it clear the secrets are more rancid, the danger far greater and more imminent, than they realized.
Soon the whole family is caught up in a web of lies and deceit. In order to find the truth, Gamache will have to decide whether he can trust his friends, his colleagues, his instincts, his own past. His own family.
For even the City of Light casts long shadows. And in that darkness devils hide.
---
In the tradition of Wild by Cheryl Strayed and Eat, Pray, Love by Elizabeth Gilbert, Mary Morris turns a personal catastrophe into a rich, multilayered memoir full of personal growth, family history, and thrilling travel.

In February 2008 a casual afternoon of ice skating derailed the trip of a lifetime. Mary Morris was on the verge of a well-earned sabbatical, but instead she endured three months in a wheelchair, two surgeries, and extensive rehabilitation. On Easter Sunday, when she was supposed to be in Morocco, Morris was instead lying on the sofa reading Death in Venice, casting her eyes over these words again and again: "He would go on a journey. Not far. Not all the way to the tigers." Disaster shifted to possibility and Morris made a decision. When she was well enough to walk again (and her doctor wasn't sure she ever would), she would go "all the way to the tigers."

So begins a three-year odyssey that takes Morris to India in search of the world's most elusive apex predator. Her first lesson: don't look for a tiger because you won't find it–you look for signs of a tiger. And all unseen tigers, hiding in the bush, are referred to as "she." Morris connects deeply with these magnificent and highly endangered animals, and her weeks on tiger safari also afford a new understanding of herself.

Written in over a hundred short chapters, All the Way to the Tigers offers an elegiac, wry, and wise look at a woman on the road and the glorious, elusive creature she seeks.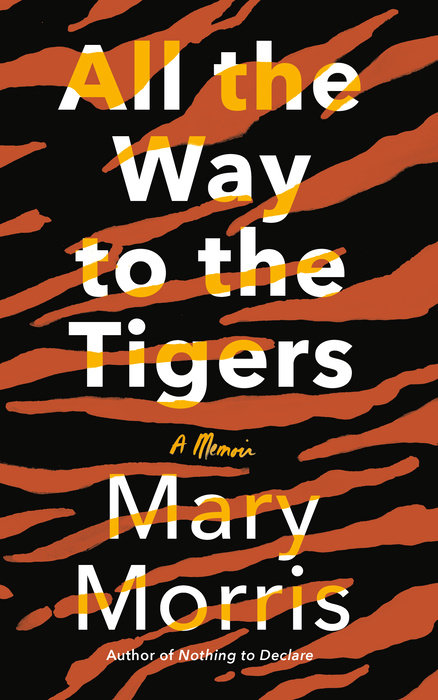 ---
Just as Bruce Cable's Bay Books is preparing for the return of bestselling author Mercer Mann, Hurricane Leo veers from its predicted course and heads straight for the island. Florida's governor orders a mandatory evacuation, and most residents board up their houses and flee to the mainland, but Bruce decides to stay and ride out the storm.
 
The hurricane is devastating: homes and condos are leveled, hotels and storefronts ruined, streets flooded, and a dozen people lose their lives. One of the apparent victims is Nelson Kerr, a friend of Bruce's and an author of thrillers. But the nature of Nelson's injuries suggests that the storm wasn't the cause of his death: He has suffered several suspicious blows to the head.
 
Who would want Nelson dead? The local police are overwhelmed in the aftermath of the storm and ill equipped to handle the case. Bruce begins to wonder if the shady characters in Nelson's novels might be more real than fictional. And somewhere on Nelson's computer is the manuscript of his new novel. Could the key to the case be right there—in black and white? As Bruce starts to investigate, what he discovers between the lines is more shocking than any of Nelson's plot twists—and far more dangerous. 
 
Camino Winds is an irresistible romp and a perfectly thrilling beach read—# 1 bestselling author John Grisham at his beguiling best.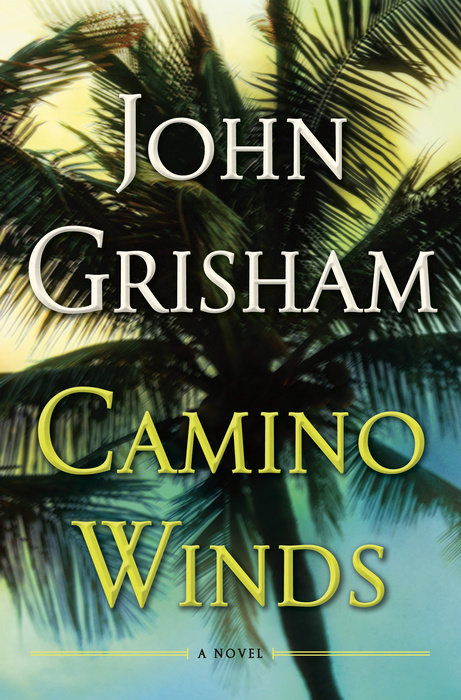 ---
As we go about our daily lives, caste is the wordless usher in a darkened theater, flashlight cast down in the aisles, guiding us to our assigned seats for a performance. The hierarchy of caste is not about feelings or morality. It is about power—which groups have it and which do not."
 
In this brilliant book, Isabel Wilkerson gives us a masterful portrait of an unseen phenomenon in America as she explores, through an immersive, deeply researched narrative and stories about real people, how America today and throughout its history has been shaped by a hidden caste system, a rigid hierarchy of human rankings.
 
Beyond race, class, or other factors, there is a powerful caste system that influences people's lives and behavior and the nation's fate. Linking the caste systems of America, India, and Nazi Germany, Wilkerson explores eight pillars that underlie caste systems across civilizations, including divine will, bloodlines, stigma, and more. Using riveting stories about people—including Martin Luther King, Jr., baseball's Satchel Paige, a single father and his toddler son, Wilkerson herself, and many others—she shows the ways that the insidious undertow of caste is experienced every day. She documents how the Nazis studied the racial systems in America to plan their out-cast of the Jews; she discusses why the cruel logic of caste requires that there be a bottom rung for those in the middle to measure themselves against; she writes about the surprising health costs of caste, in depression and life expectancy, and the effects of this hierarchy on our culture and politics. Finally, she points forward to ways America can move beyond the artificial and destructive separations of human divisions, toward hope in our common humanity.

Beautifully written, original, and revealing, Caste: The Origins of Our Discontents is an eye-opening story of people and history, and a reexamination of what lies under the surface of ordinary lives and of American life today.